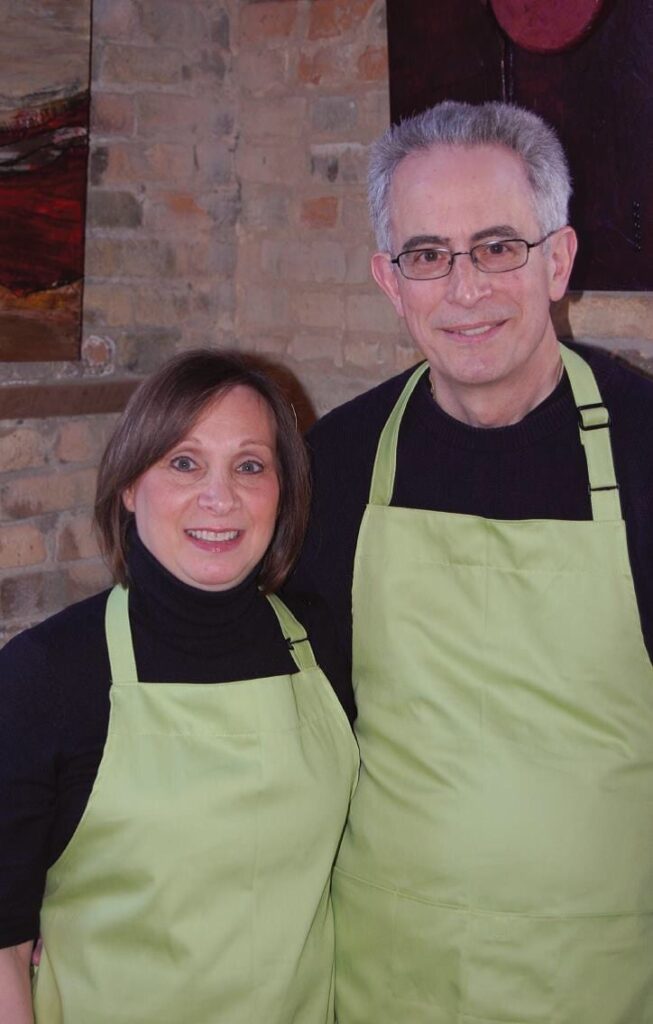 Cindy Bearman Has Cancer…Again.
First diagnosed and treated twenty-four years ago, it has returned. But that won't detour her and her husband David from continuing their efforts to ease other cancer patients' burdens and provide some much-needed normalcy along their difficult journeys.

Cindy and her husband David know first-hand these harrowing challenges that accompany cancer: hearing the oncologist's initial diagnosis followed by fears of the unknown, the anxiety of waiting for lab and scan results, various treatments and their side effects, then
more treatments for those.

It's a double-edged sword. Of course, cancer treatments can save lives. But there's a price. The list of possible side effects, well-known and not-so-well-known, is long. They're often cumulative and long-lasting. They don't simply disappear when treatments end. Debilitating physical and emotional exhaustion are among the most common. For most, cancer and it treatments sap physical and emotional strength all along the way — regardless of age, sex, economic status, or prognosis.

And yet, as cancer patients will tell you, life goes on. It's not uncommon for patients to go directly from the oncology fusion room to their workplaces and after that, home, where more tasks and responsibilities await before rest and sleep: caring for their children, paying bills, doing laundry… and of course, the cleaning: the scrubbing, sweeping, dusting, vacuuming, mopping, then repeat. Cancer patients and their health care providers will tell you that for the well-being of body, heart and soul, maintaining a tidy, sanitized home is a necessity. Over time, that's hard – really hard – for them to do.

Hopefully along the arduous way, relatives and "a little help from friends" are able and willing to help. But not always.

Enter Cindy and David and their "Cleaning Up For Cancer", their 501(c)(3) service that provides two home cleanings performed by insured and vetted cleaning contractors and their use of only non-toxic, environmentally-safe cleaning products.

With more than 25,000 cancer diagnoses annually in Minnesota, the number of applicants
requesting Cleaning Up For Cancer's cleaning service in considerable – and growing. Presently, "Cleaning Up For Cancer" home cleanings is limited to the seven-county Minneapolis-St. Paul. However, Cindy and David's goal is to expand the range of services beyond the metro area.

The need is palpable. With increased funding and your support, many – many – more cancer patients will benefit in their time of need.
–Written by Dick Schwartz
Cancer patient and survivor